Manufacturing for the finest retailers in the nation.
Pampillonia Designs has been manufacturing the highest quality jewelry for the nation's largest and most respected retailers for decades. A complete jewelry fabrication solution, Pampillonia Designs provides each client with the power and innovation of the newest fabrication technology combined with hundreds of years of know-how and experience.
Private Label Jewelry
Private label designs give the customer a unique shopping experience either online or in the brick and mortar store. Pampillonia Designs is a leader in the industry and the ideal partner for jewelry store everywhere providing their customers with unique and beautiful designs, the best quality, on-time delivery and excellent customer service.
A Complete Jewelry Fabrication Solution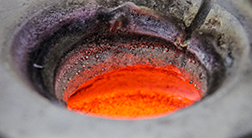 Casting
Clean, quality precious metals sourced from refineries with integrity.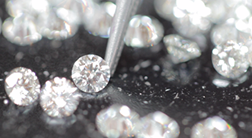 Stone Setting
Setting precious stones and semi-precious stones from melee to large carat in all metals.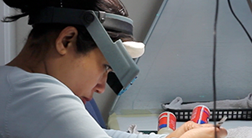 Enameling
Chip resistant durable true custom color mixed enamel applied to any fabricated piece of jewelry.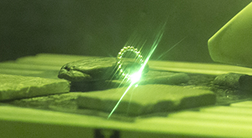 Laser Marking &
Laser Engraving
Custom high detail laser marking for logos, trademarks and inscriptions.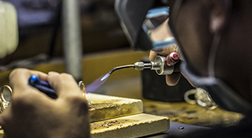 Hand Fabricating
Fabrication by hand for the delicate artistry that no machine can replicate.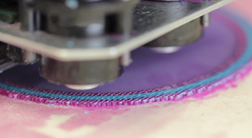 CAD Rendering &
Rapid Prototyping
Precision and detail used to engineer detail down to the smallest possible scale.